Euroshel's installation team have completed our installation project of a Bespoke high specification ' Urban Metro ' Cycle Shelter to fit in seamlessly along side a cycle shelter of the same specification that we also installed in 2007. After standing the test off time for all these years it was time another shelter of the same size was needed to be able to manage the mass amount of footfall and cycle use and designated bike lock area's that were much needed at this busy train hub. Blending Perfectly together with the 'Old' and new this shows the quality and longevity of all our Euroshel Products and Structures.
With all our Stainless steel shelters coming as standard with a 20 Year guarantee we cannot wait for both shelters to see many more years of use and to once again stand the test of time.
Thanks to the installation team (Scott, James and Chris) for another superb Installation.
Please see pictures below.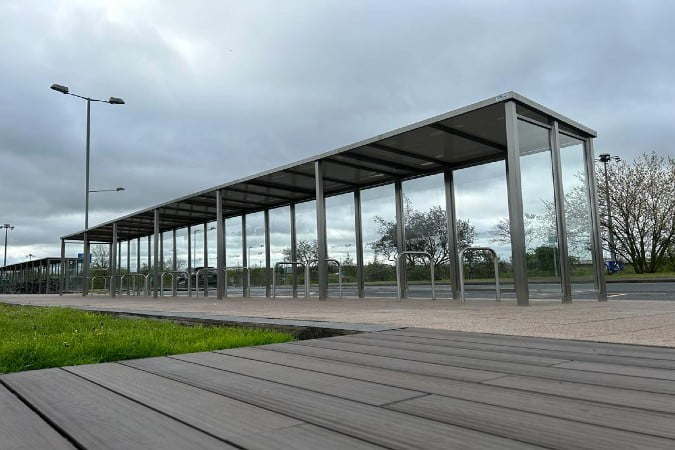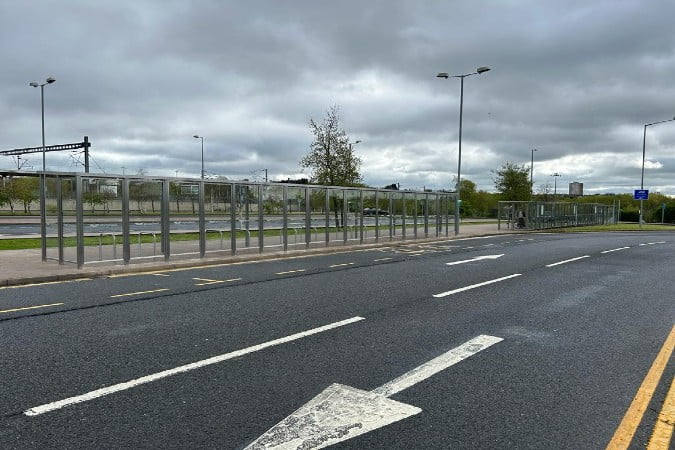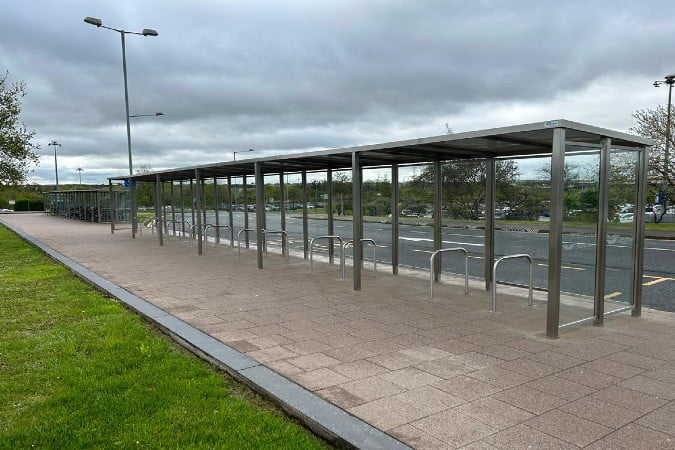 Points to mention
Euroshel can accommodate any size of shelter project from single unit orders to hundred plus unit orders to the highest standard and specification every time.
We here at Euroshel are also specialists in meeting shelter needs for all Variety of customers across the UK and beyond..
Bus Shelter Specification:
316L grade Brushed stainless steel 80 x 80 mm Stanchions and framing system.
Anti Corrosive fixings.
Toughened glass Glazing Panels.
Solid Composite Roof Panels.
Modular Interchangeable Design.
12 x Sheffield Bike Stands
Ebbsfleet International Train Station Logo's on all panels.